Why Not Share Your Faith With Others?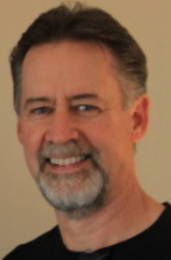 Hello All, from Randy Paterson,
Creator of Share Your Faith Products.
"Let your light so shine before men, that they may see your good works, and glorify your Father which is in heaven." Matthew 5:16
Share Your Faith Products was created to share God's Word with those you come into contact with either directly or indirectly.
"...Write them on the door frames of your houses and on your gates." Deuteronomy 6:9
We use Scripture Images to enhance God's Word along with the added dimension of extraordinary colors, patterns and backgrounds from every day life and nature. We hope you appreciate the beauty and majesty of Holy Scripture, along with all the detail of each individual background in this amazing collection of Scripture Images combined with different mediums like digital images for social media or canvas art to be seen in Churches, offices or in your home.
The need to share Jesus Christ with the world is even greater than before, as we are now 2,000 years closer to His prophesied return.
Since I got started with web development and Internet marketing back in 2000, I've longed to share my faith in a more impactful way and now with Share Your Faith Products I can even help other Believers do the same.
Thank you for visiting and maybe even sharing your faith with others!
Randy Paterson is also director of Fat Wallet Internet Marketing, where "we show our clients how to get a FAT Wallet."
Join Us
Subscribe To Our Email List
- To receive 1 free Scripture Image monthly.
- To "Share Your Faith" with others for free!
We will also let you know about new products that will help you to "Share Your Faith!"