Christian Clothing with Scripture and Graphics
(Check Back, Much more to come!)
Christian images that reflects faith.
Kid's Christian Clothing by Share Your Faith Products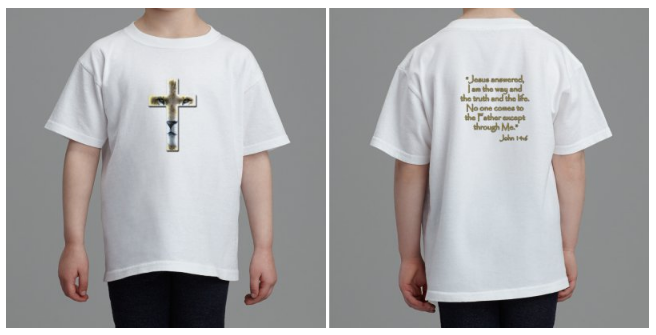 John 14:6 - "Jesus answered, "I am the way and the truth and the life. No one comes to the Father except through me."
Various Colors Available

To purchase, first select size and color from drop-down menu, then Click Add to Cart button.

Standard Packaging/Handling & Shipping: 5 Business Days $6.99

Shipping will be adjusted for each additional item.