Share Your Faith with a Scripture Images Poster!
New beautiful Scripture Images that you can share with everyone in any room.
Share Your Faith Products has introduced a line of beautiful scenic backgrounds along with different scriptures to get everyone talking when they see them. Use God's Word to remind others of how He wants us to live as well as has even designed us so that we may bring honor and glory to Him.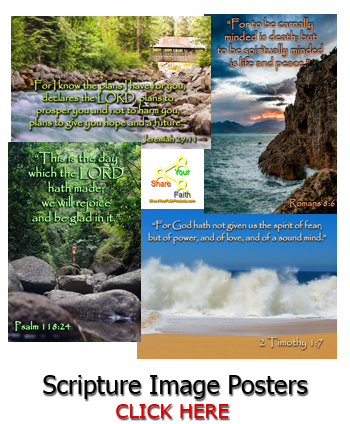 Share Your faith with others through posters for yourself or as gifts to be remembered all the time!
We will be ready to start taking orders for this product line very soon, Please check back!